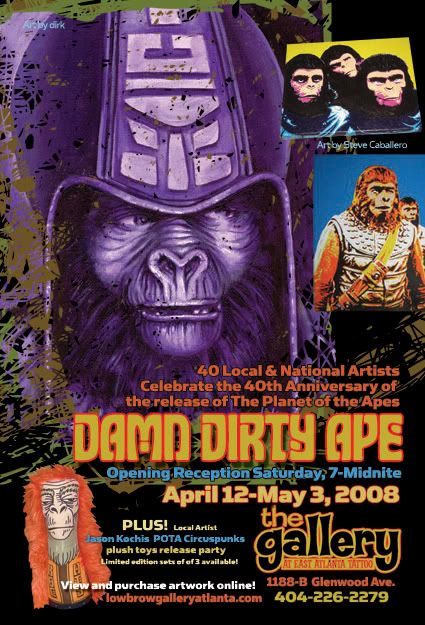 We had the Planet of the Apes Group Show, "Damn Dirty Ape" at
The Gallery at East Atlanta Tattoo
and it was a blast. Plenty of Beers, we did Pallookaville and were swamped the entire night, and we rolled out the new Dessert Corndog:

The Bananas Foster is a frozen Banana dipped in Funnel Cake Batter, deep Fried and covered with Ho-made Caramel, Powdered Sugar and Chocolate Sauce. It does not suck.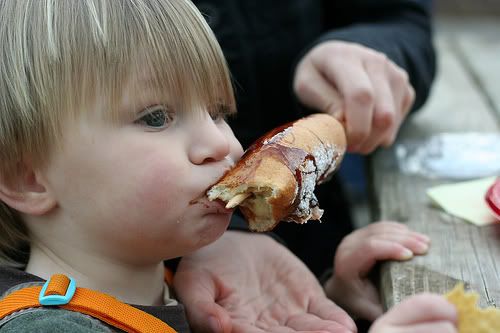 Which brings us to the Meat of the Matter. I have 4 Prints left of the Ape Army Recruiting Poster. They are $125, plus S&H. These guys are big, 27 x 40. Lemme know.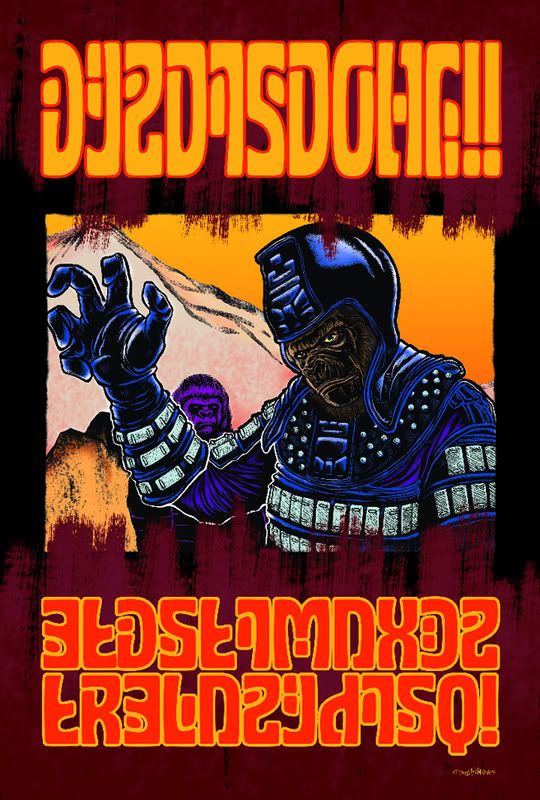 I remain,
Prof. Jas. M. Stacy